Stylish First-Person Adventure 'Morphite' Hits Steam Greenlight Alongside New Trailer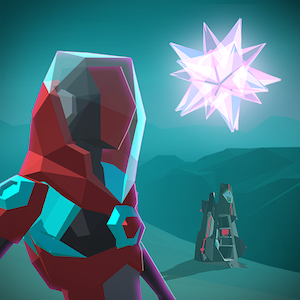 It's hard to believe that it was all the way back in May of last year that Crescent Moon, We're Five Games, and Polygonal Mind introduced us to their upcoming first-person exploration-adventure game Morphite, but I guess that's why people are always saying time flies. Morphite, with its low-poly visuals and inspiration from such classics as Metroid Prime, Turok, and Ratchet and Clank, looked fantastic in that initial unveiling, and some new screens released in September only served to reinforce those feelings. But it wasn't until the first official trailer was released in December that I really felt that Morphite was something desperately missing from my life. As work on Morphite continues on, this weekend the developers put the game up on Steam Greenlight in hopes of bringing the adventure to desktop in addition to mobile. Alongside the Greenlight campaign they've released a new trailer which is largely similar to the first but does contain some new stuff for the eagle-eyed amongst us, and honestly I could never grow tired of watching this stylish game in action.
If you're interested in seeing Morphite release on PC and Mac, or you're just really enthusiastic about this game and want to give the developers a little extra support, head over to the Steam Greenlight campaign and give them a "Yes!" vote to try and help the desktop version become a reality. Morphite still doesn't have a concrete release date beyond early 2017, and according to a post from Crescent Moon in our forums the mobile version will either arrive before or right at the same time as the potential desktop version, so don't go worrying that they're forgetting their mobile roots just because they're working in a Steam version. We'll continue to watch this one closely and bring you any more news on Morphite's development as it continues.