'Reigns: The Council' Is a 'Reigns' Board Game Coming to Kickstarter Soon
The superb Reigns series of games is making the jump from mobile (and PC and Nintendo Switch) to physical media with a board game. Reigns: Her Majesty($2.99) and Reigns($2.99) are must play iOS games and after releasing both of those games with Devolver Digital, Nerial looked at Westeros for Reigns: Game of Thrones that is the best game based on Game of Thrones. It is going to be interesting seeing everything planned for Reigns: The council which is coming to Kickstarter this year.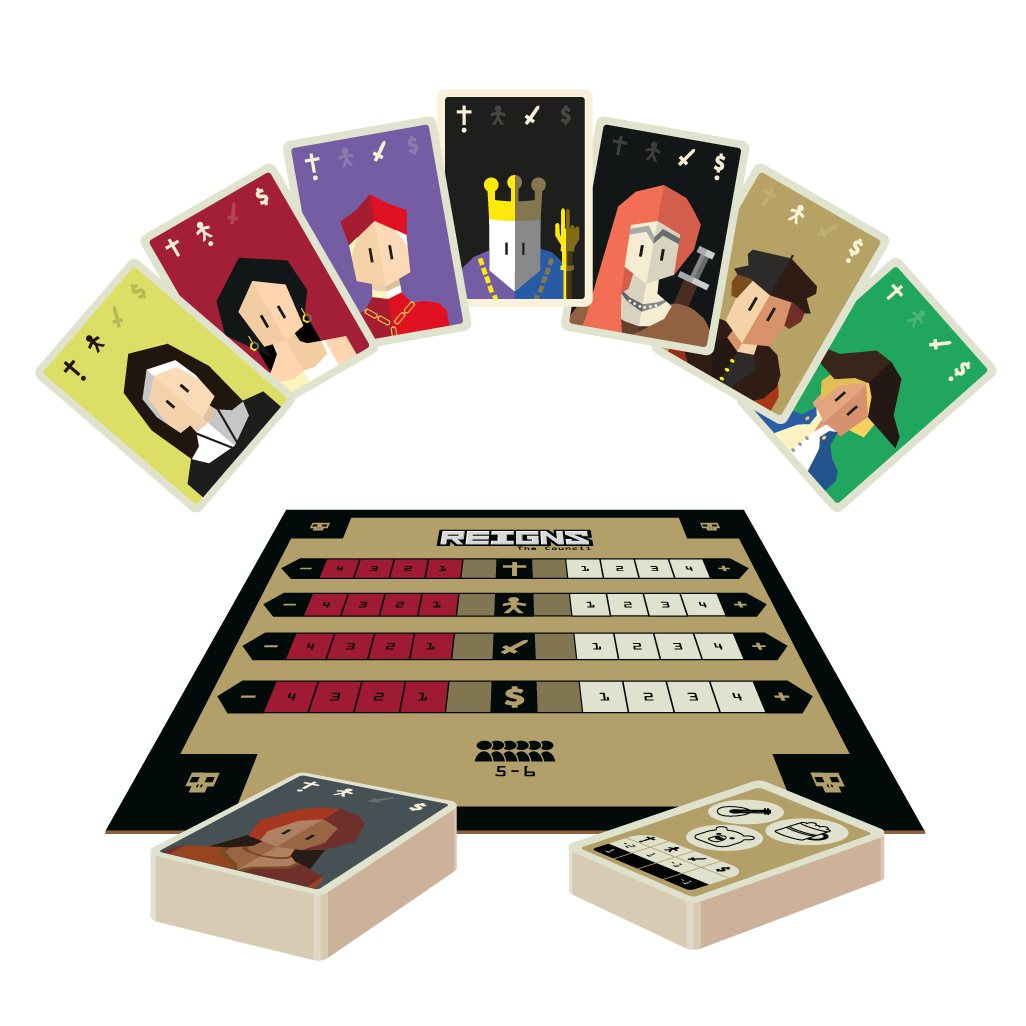 Nerial is working with legendary board game designers Bruno Faidutti (Citadels, Diamants, and more) and Herve Marly (The Werewolves of Miller's Hollow) for this Kickstarter. Reigns: The Council will hit Kickstarter in late Summer 2019. Reigns and Reigns: Her Majesty are available on iOS, Android, Nintendo Switch, and PC platforms right now. Are you interested in a board game based on Reigns?