'BATMAN – The Telltale Series' Releases in August, Game to Be Shown for the First Time at SDCC This Saturday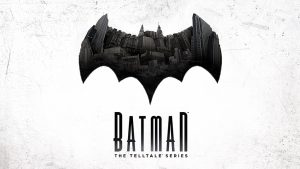 If you're anxiously waiting to play Batman – The Telltale Series, have just a bit more patience because the game is almost here. According to this blog post, the game will premiere at some point next month, with the exact date announced late this week. We'll also be getting the first trailer this week, so stay tuned for that as well. So far the whispers around the internet are pointing to BATMAN being Telltale's best work yet, but that of course remains to be seen. Personally, I think that Telltale's emphasis on the dual identity of the Dark Knight will make for a better game and for more interesting choices.
If you are one of the lucky ones to be heading to San Diego Comic Con this week, you can attend a special crowd play event on Saturday, July 23rd where you'll be among the first to experience the first episode of the series. If you're one of those attending, you'll be able to shout out your choices and try and see whether the rest of the crowd will remember that. Troy Baker, the voice of Bruce Wayne, will be in attendance too, so that should be fun. If you want to register for the crowd play event, send an email to telltale_batman_sdcc@telltalegames.com for information on how to do so.