'BATMAN: The Telltale Series' Episode One, 'Realm of Shadows', Releases August 2nd, New Trailer Looks Great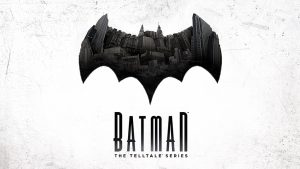 As we wrote about yesterday, Telltale planned to reveal BATMAN: The Telltale Series' release date at some point in this week, and the developer didn't keep us waiting. The first episode of this much-awaited series, titled Realm of Shadows, will be available on iOS and Android on August 2nd. As you can see from the trailer below, the series is trying to explore not just the Dark Knight but the man behind the mask as well, with Alfred, voiced by Enn Reitel, trying to remind Bruce Wayne that there's still a man inside that suit. I'm quite excited about exploring the duality of this complex figure and being able to choose whether to face a problem as Bruce or Batman.
The trailer gives us a taste of other major characters in the series such as Harvey Dent, voiced by Travis Willingham, Vicki Vale, voiced by Erin Yvette, Lieutenant Gordon, voiced by Murphy Guyer, Carmine Faclone, voiced by Richard McGonagle, and Selina Kyle, voiced by Laura Bailey. You can see the difficult choices Batman will have to make – like deciding whether to work with Falcone or not – so I'm intrigued already. Not too long to wait now, and remember, you can see the game played live at SDCC this Saturday.