As Expected 'Phantasy Star 3' and 'Phantasy Star 4' Have Been Added to SEGA Forever
As we figured would be the case after the teasing that SEGA did earlier this week, the existing Phantasty Star 2 app on the App Store has now been renamed Phantasy Star Classics(Free) and has been updated to include both Phantasy Star 3 and Phantasy Star 4 in addition to Phantasy Star 2. As someone who is constantly lost in a sea of app icons on my device, I really appreciate the recent trend SEGA Forever has been taking by combining multiple releases into a single app. That was how they released Shining Force Classics(Free) last fall, and they similarly updated the original Golden Axe app to become Golden Axe Classics(Free) that adds both Golden Axe 2 and 3 into a single app. Might Street of Rage be next!?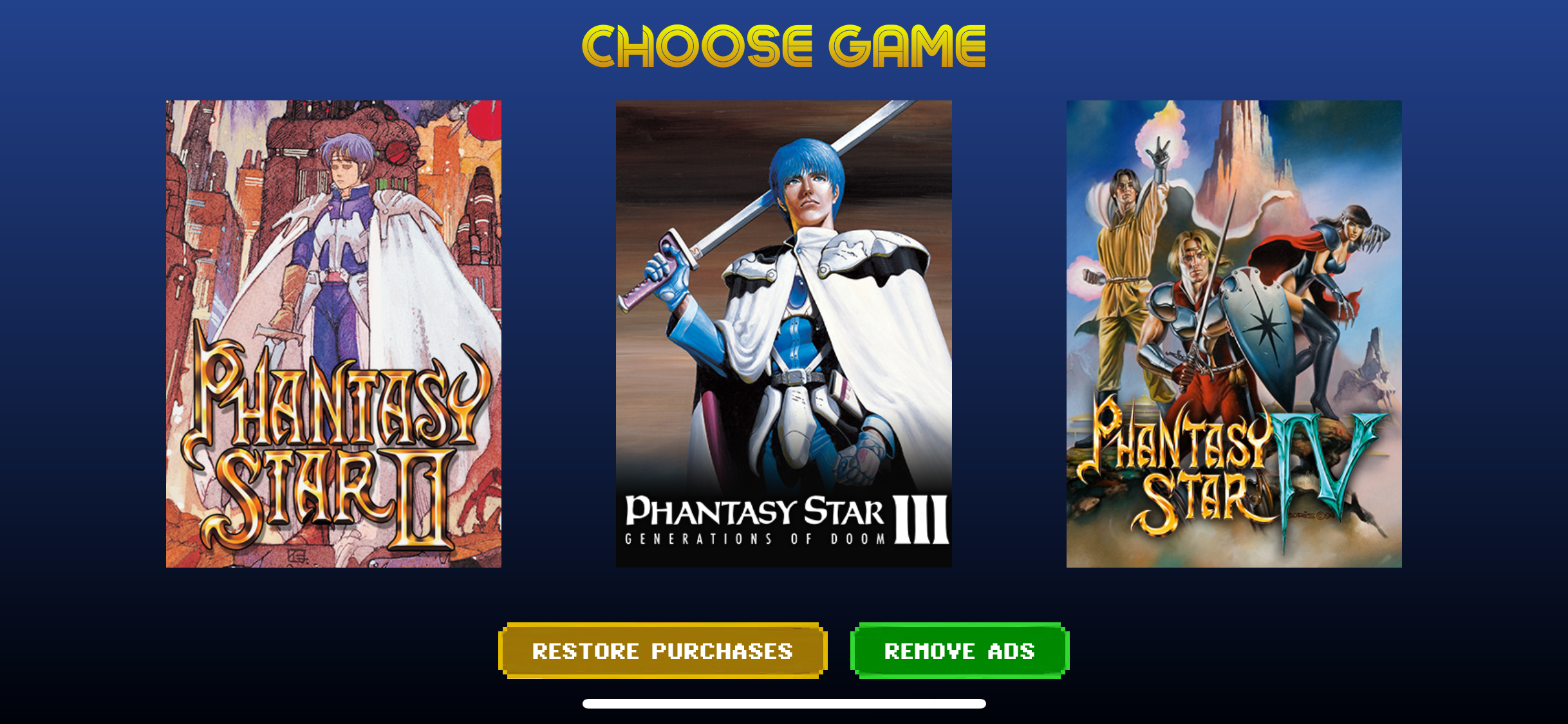 As with previous SEGA Forever releases, you can play these game in their entireity for free with the only burden being advertisements, which are present on title and pause screens and will pop-up between play sessions, and you'll also need to watch a video ad in order to save your game. Those ads can be permanently removed for $1.99 for each game or as a bundle for all three Phantasy Star games for $4.99. As opposed to some of SEGA's more action-oriented games which can be fiddly with virtual buttons, the Phantasy Star games actually play extremely well on the touchscreen, and being a SEGA Forever game you'll also get some minor bonuses like screen filters and a rewind feature. It's most certainly worth checking out these classics for free now that they're part of the Phantasy Star Classics collection.